India
"experience in design is necessary to challenge the creativities". @sanjogta_06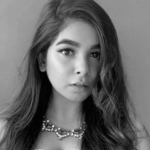 Brazil
"Amazing topics in different professional places is a nice idea for learning the real projects". @daviddalmas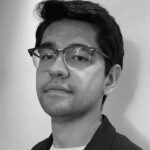 TURKEY
"...Experiencing the language of shape, importance of light, sketching and even drawing techniques gave me a new approach and a new way of thinking. It is a privilege to be able to work with professors who are professionals at their job and willing to teach...I believe that this experience strongly enriched my future studies and helped me have a better prospect in my career ..."

AUSTRALIA
"...Open mind over the common sense. Leart It Do it is their slogan. Absolutely true. Marvelous firm, amazing team. I was very lucky to be selected in their Study Team..."

BRAZIL
"....Ho imparato molto di architettura, ho imparato a non smettere di cercare. Ancora non so e non capisco bene tutto..., ma sono sicura che farò il mio meglio ogni giorno. Grazie per tutto!!!..."

INDIA
"...It was a great and interesting experience studying directly at an architects studio as it didn't feel completely theoretical which usually is the case at any other university...Small and selected classes and personal attention from Chief Giovanni Voto, Mrs.Brown and Mrs. Shtereva helped for quicker learning..."

POLAND
"...This opportunity brought me new insights about Italian design, which changed my way of thinking, among others how important is to think about details of project, because they all together build one great whole...Great Experience!!!"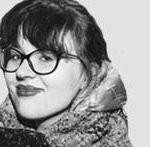 TAIWAN
".Astonishing. Many different work places. Light Design studio, Furniture deisgn firm and International company for product desgin. The school is a costellation of different work place and every day we have a different experience unified by the same method. Full immersion in a real experience also with clients"

PORTUGAL
"...During my studies, I had the opportunity to have contact for the first time with the world of work through Studium Architecturae. An enriching experience with excellent and accessible people.Thanks for the opportunity and for the knowledge!.."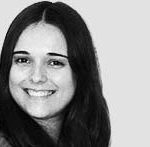 INDIA
"...It was the perfect blend of theoretical knowledge with a practical experience.....I got to attend client meetings and go for site visits which i really enjoyed. It was a different experience working at an architects studio as we got to learn what actually happens in real life and not base our designs on hypothetical situations.... Definately recommend! as interior design short course"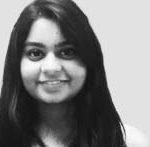 ITALY
".... con grande passione e professionalità Giovanni, Milena e Elena mi hanno accolto in questo innovativo ambiente di scuola e lavoro proprio come nei laboratori del Bauhaus con realtà molto diverse dall'architettura agli interni alle infrastrutture su cui ho lavorato. Molti e diversi i professionisti che mi hanno insegnato molto e trasmesso tanto. Davvero grazie !!! "

FRANCE
"...Pendant ce parcour d'études j'ai appliqué les notions théoriques aux aspects pratiques du travail. L'expérience directe avec opérateurs et clients etait exaltante.........."

Sweden
"...The lectures were truly interesting and the exercises concerning a real project gave me the chance to practice what I learned during the lectures. The professors are very competent, supportive and give the school a personal touch. Thanks to the small size of the class, you also get a lot of attention from the professors..."

ITALY
"...Ho avuto l'opportunità di essere selzionato per poter studiare all' Interno di Studium Architecturae partecipando a un concoros. E 'stato un piacere di conoscere un squadra di professionisti come loro. Sorpreso dai rapporti con molte realtà di lavoro..."

Estonia
"Best studying experience in my life. Real life projects and workshops with personal tutoring made my experience great. Really recommend staying as long as you can! I spent there one month but would take longer course any time, maybe a master interior design course should be better "

U.S.A.
"...Studying with Studium Architecturae throughout my semester abroad was an incredible experience. I appreciate the amount of detail that goes into the architectural works produced....Thank you for the wonderful learning opportunity!"

IRAN
"...Such a nice experience!I Thank to their universal approach l learn in Italy also about deep knowledge of my original conutry... Passing time and learning a lot of things, was an honorable experience for me! Thanks a lot for every thing. At the end I also find work here in Italy.."

MEXICO
Ana Caro G. "...It has been a great time going to this school. The staff is friendly and helpful.The atmosphere in the classes, and in the cafe-lunch break is very relaxed and friendly. Thank you!!!"

LITHUANIA
"...i worked and study very hard on incredible projects and models. Absolutely new point of view. The discussion about job was interesting and Florence is an a beatiful and funny place. I made friends with a lot of stundents..."

CYPRUS
"Great School, Great People, Great Experience.... I had the opportunity not only learn about Interior Design but I was immersed into the Italian way of living and culture.Thank you"

CHINA
"..Very professional on all levels. Attention to each student! Determined to get the best out of every student. It was very hard and nice to stay here. After this experience thanks to the italian diploma and the work experience I find immediately work in my country.."

Italy
"...i dialoghi sull'inteior design e l'approccio di lavoro avevano un respiro universale: Infinito. Questo insieme alla pratica costante molto concreta è stato un mix formidabile.Credo che anche la presenza di un selezionato numero di stundeti e il contatto con il lavoro reale abbia formulato un modo totalmente inedito di imparare. Una dimensione intellettuale universitaria e la concretezza della vera professione a scala mondiale. Definitivo..."

INDIA
"...It was a great experience ...There were many interesting workshops lined up for us and I got to meet so many different people from different backgrounds. This interior design short course It was truly a great experience and it broadened my perspective on Design and we got a small glimpse on an Italian approach to Interior Spaces..."

CHINA
"…My experience at Studium Architecturae Florence Design School was a very enriching…....Such experiences intrigued me greatly about how good architectural works happen in different scales and inspired me on discovering the hearts of great architects and the of my own as a young architect-to-be."

SPAIN
"...El estudio de diseño de interiores en Florencia, en el corazón del Renacimiento, se ha abierto horizontes desconocidos. Profesores atento y amable...."